David Lerner Associates News: Four Personal Finance Tips for New College Graduates
Core Facts
2014-06-17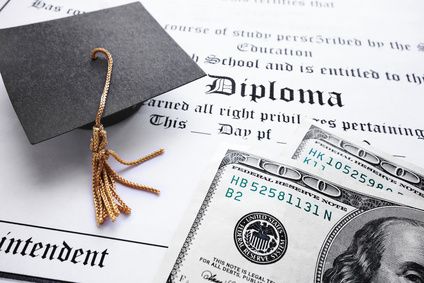 By the time they don their caps and gowns and walk across the stage to receive their diplomas, most new college graduates will have received a minimum of 16 years of formal education: 12 years in elementary, middle and high school and at least four years of college. But during all of these years, there's one subject that most were taught little if anything about: personal financial management.
"This is somewhat ironic, because knowledge about personal finance is extremely important for most Americans," says David Lerner Associates Executive Vice President and Branch Manager Jonathan Jarow. "Unfortunately, most graduates are not learning these skills in high school or college."
According to the National Center for Education Statistics, more than 1.6 million students who will graduate from college this year will not be ready to be financially independent. The majority of these students have never balanced a checkbook, paid their own rent or learned how to create and live on a budget, the Center reports.
Jarow offers the following four tips to help new graduates get started on the right foot when it comes to their personal finances:
1. Learn to budget. "Budgeting will provide the foundation for all of the personal financial decisions you make throughout your life," says Jarow. "It's a relatively simple exercise if you get started early in your life, but the longer you wait, the easier it is to establish poor spending habits, and the harder it is to start budgeting."
To begin the budgeting process, first determine how much your total income is each month. Then determine how much your expenses are. If your income is more than your expenses, congratulations! You can now determine how to save and/or invest the excess (see the next two tips). If your expenses are more than your income, you need to sharpen your pencil, and look for some ways to shave them.
2. Establish the disciplines of saving and giving. While your income may be relatively low during the early years of your professional career, it's usually smart to save something out of every paycheck, regardless of how small the amount is. "Even better, vow to save a certain percentage of your income, regardless of how much money you're making," Jarow suggests. "Then your savings will automatically increase along with your income."
Many people take the same approach when it comes to giving, choosing to give away a certain percentage of their income. For example, some people tithe on their income, which involves giving away 10 percent of what they make. Making giving a personal discipline early in life can lead to an attitude of greater generosity throughout one's life.
3. Learn some investing basics. Saving and investing are two different things. Saving comes first — simply putting excess money in a safe vehicle like an FDIC-insured bank or money market account. Many personal finance experts recommend saving up between three and six months' worth of living expenses in such an account, so it's available if you have a financial emergency.
Investing involves putting your money to work for you, usually in stocks or bonds, though there are many other types of investments as well. "You might earn a return on your investments, but you could also lose some of the money that you invest," says Jarow. "Generally speaking, the more risk you're willing to assume in an investment, the more you could potentially earn."
4. Get out of debt — and stay there. Start with your student loans, if you have any. Set a goal for paying these off within a certain period of time — for example, within five years. The same goes with any credit card or other consumer debt you may have racked up during college.
Just as importantly, resolve to stay out of debt. "For young people, excessive debt is like a weight tied around their ankles that drags them down financially and can keep them from meeting their financial goals," says Jarow. "Try to get into the habit of paying for purchases with cash or a debit card whenever possible."
Material contained in this article is provided for information purposes only and is not intended to be used in connection with the evaluation of any investments offered by David Lerner Associates, Inc. This material does not constitute an offer or recommendation to buy or sell securities and should not be considered in connection with the purchase or sale of securities. Member FINRA & SIPC
Tags:
About
Founded in 1976, David Lerner Associates is a privately-held broker/dealer with headquarters in Syosset, New York and branch offices in Westport, CT; Boca Raton, FL; Teaneck and Princeton, NJ; and White Plains, NY. For more information contact David Lerner Associates Call 1-800-367-3000 Visit our website: http://www.davidlerner.com
Contact
Jake Mendlinger
Account Manager
Zimmerman/Edelson
516.829.8374 X 232
jmendlinger@zimmed.com