David Lerner Associates: Holiday Credit Card Fraud Alert
Core Facts
2015-11-09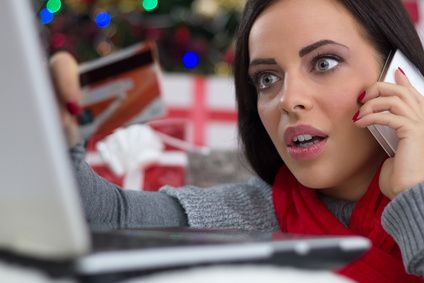 In December 2013, Target disclosed that up to 40 million of its customers' credit and debit cards were compromised in a security breach. During 2014 there were several other security breaches at major retail stores. The large data breach at Home Depot Inc. triggered fraudulent transactions that rippled across financial institutions and, in some cases, drained cash from customer bank accounts.
The 2015 holiday shopping season is almost upon us. Millions of Americans will soon be flocking to malls and box stores to purchase gifts for the holidays and preparing for the after-holiday January sales. In late August 2014, the U.S. Department of Homeland Security and the Secret Service issued an advisory about retail point-of-sale malware infections that affected an estimated 1,000 businesses.
22.5 percent of consumers who received notice of a security breach, like the ones that occurred at Target and Home Depot, subsequently became victims of identity theft, according to a survey of 5,000 consumers by Javelin Strategy and Research, a California consulting firm that has studied this crime for more than 10 years.
Here are some tips to help keep your financial data secure this holiday season:
1. Use one credit card for all holiday shopping. Check the online statement for this card regularly and watch for fraudulent purchases. Use the online account access or a mobile banking app, so you can check every day.
2. Immediately request a new credit or debit card. If you are aware of a breach don't wait for your bank to replace the card. Initiate the call yourself.
3. Watch for phishing emails. Hackers don't always get everything they need to break into your bank accounts. They'll send you e-mails or even call on the phone and pose as your bank or card issuer to try to trick you into giving up the missing pieces, including mother's maiden name, account username and password, date of birth, and Social Security number
4. Monitor your credit report regularly. Check for fraudulent new accounts. You can get three free credit reports (one from each credit bureau) from annualcreditreport.com and three more in many states that also mandate free annual reports.
5. Change your passwords regularly. Update all your financial accounts and use strong passwords.
Unfortunately credit card fraud has become commonplace in the USA. Until the financial institutions introduce the more secure cards that make it all but impossible for hackers to breach security of the cards, this cybercrime is likely to be with us. Take the necessary steps to protect yourself from credit card fraud this holiday.
IMPORTANT DISCLOSURES
Material contained in this article is provided for information purposes only and is not intended to be used in connection with the evaluation of any investments offered by David Lerner Associates, Inc. This material does not constitute an offer or recommendation to buy or sell securities and should not be considered in connection with the purchase or sale of securities.
To the extent that this material concerns tax matters, it is not intended or written to be used, and cannot be used, by a taxpayer for the purpose of avoiding penalties that may be imposed by law.
Each taxpayer should seek independent advice from a tax professional based on his or her individual circumstances.
These materials are provided for general information and educational purposes based upon publicly available information from sources believed to be reliable-- we cannot assure the accuracy or completeness of these materials. The information in these materials may change at any time and without notice.
David Lerner Associates does not provide tax or legal advice. The information presented here is not specific to any individual's personal circumstances.
Member FINRA & SIPC
Tags:
About
Founded in 1976, David Lerner Associates is a privately-held broker/dealer with headquarters in Syosset, New York and branch offices in Westport, CT; Boca Raton, FL; Teaneck and Princeton, NJ; and White Plains, NY. For more information contact David Lerner Associates Call 516-921-4200 Visit our website: http://www.davidlerner.com
Contact
Jake Mendlinger
Account Manager
Zimmerman/Edelson
516.829.8374 X 232
jmendlinger@zimmed.com