David Lerner Associates: Raising Capital for Your Business
Core Facts
2015-02-25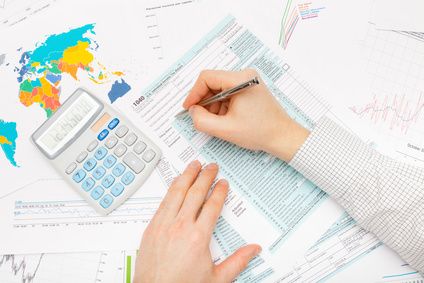 Every entrepreneur knows that adequate financing is vital to the success of a business. Failure to acquire adequate funding often determines whether a business can get off the ground, not to mention whether it can sustain itself into the future.
In the start-up phase capital is required as most businesses need operating finance as well as covering personal expenses. A new entrepreneur should aim to cover personal expenses for at least three to six months, so that the business has a chance to become self-sustaining..
It's best to consult an accountant and an attorney, both of whom can be very helpful in the quest for financing. They can be especially useful in assisting with the preparation of the business plan--the management and financial blueprint for new venture.
How much money is needed?
Figuring out exactly how much money will be needed is an integral part of the business plan. Start by asking these questions:
Does the business provide a service or a product? At least initially, a product-producing business typically requires more money because it involves high material and equipment costs.
Will there be employees? Naturally, if the owner will be providing most or all of the labor, at least initially, the money required will be less than if the business requires many employees.
Is there personal funding available? Lenders or investors may require that the entrepreneur invest (and risk) his or her own money in the business. The amount contributed (called "equity") will generally depend on how much the owner can afford.
What are the startup costs? Figure out an estimate of the startup costs, which are only needed once.
Monthly Expenses: It's also necessary to estimate the monthly business expenses and add them up. Multiply this monthly total by three. This represents the amount of money needed for the initial months of operation. Though oversimplified, the following chart is an example of a monthly expenses worksheet:
MONTHLY EXPENSES

Professional expenses

$____________

Salaries and wages

$____________

Maintenance

$____________

Supplies

$____________

Interest

$____________

Utilities

$____________

Taxes

$____________

Rent

$____________

Advertising

$____________

Insurance

$____________

Other

$____________

TOTAL MONTHLY EXPENSES

$____________

THREE-MONTH TOTAL

$____________
Personal net worth: Create a statement similar to the following:
PERSONAL FINANCIAL STATEMENT

Assets

Liabilities

Cash on hand

$____________

Debts you owe

$____________

Savings account

$____________

Taxes

$____________

Stocks/bonds

$____________

Other

$____________

Debts owed to you

$____________

$____________

Real estate

$____________

$____________

Automobile

$____________

$____________

Other

$____________

$____________

TOTAL ASSETS

$____________

TOTAL LIABILITIES

$____________

TOTAL ASSETS MINUS TOTAL LIABILITIES = NET WORTH

$____________
How much of that net worth is available? Once the net worth has been calculated determine how much of that is available for investment in the new venture. Note that a portion of the net worth, such as equity in a home, may not be liquid (easily converted to cash). Devoting all the net worth to a new business could compromise the family's financial security. The portion of the net worth that is accessible, and can be invested without subjecting one's family to excessive financial risk, is the available net worth.
The amount needed from debt/equity investors: To calculate how much will be needed from debt and equity investors simply subtract the available net worth from the sum of the startup costs and the three-month expense total:
Debt/Equity Requirements = Startup Costs + (Monthly Expenses x 3) - Available Net Worth
With a good business plan that includes these calculations of needed costs and available net worth, it will be easier to approach a bank or investor for funding.
_____________________________________________________________________________________________
IMPORTANT DISCLOSURES
Material contained in this article is provided for information purposes only and is not intended to be used in connection with the evaluation of any investments offered by David Lerner Associates, Inc. This material does not constitute an offer or recommendation to buy or sell securities and should not be considered in connection with the purchase or sale of securities.
To the extent that this material concerns tax matters, it is not intended or written to be used, and cannot be used, by a taxpayer for the purpose of avoiding penalties that may be imposed by law.
Each taxpayer should seek independent advice from a tax professional based on his or her individual circumstances.
These materials are provided for general information and educational purposes based upon publicly available information from sources believed to be reliable-- we cannot assure the accuracy or completeness of these materials.
David Lerner Associates does not provide tax or legal advice. The information presented here is not specific to any individual's personal circumstances. Member FINRA & SIPC.
Tags:
About
Founded in 1976, David Lerner Associates is a privately-held broker/dealer with headquarters in Syosset, New York and branch offices in Westport, CT; Boca Raton, FL; Teaneck and Princeton, NJ; and White Plains, NY. For more information contact David Lerner Associates Call 516-921-4200 Visit our website: http://www.davidlerner.com
Contact
Jake Mendlinger
Account Manager
Zimmerman/Edelson
516.829.8374 X 232
jmendlinger@zimmed.com